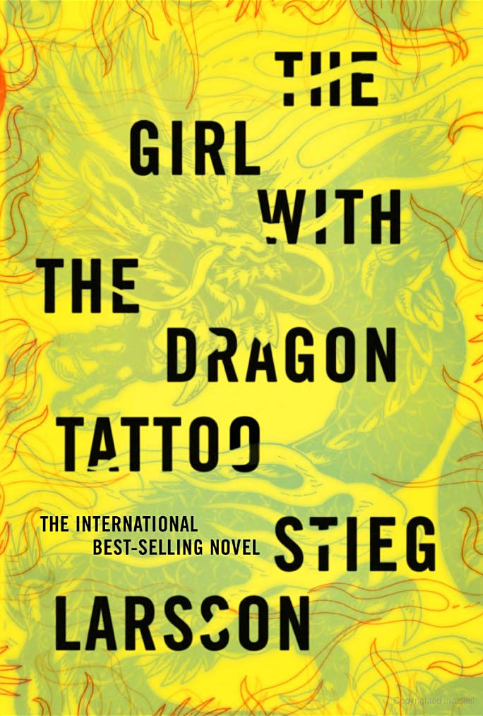 In an effort to see the movie, my latest read was
The Girl With the Dragon Tatto
by Stieg Larsson. I don't know what it is about books becoming movies, but it is huge motivator. Believe it or not, I did not become a
Harry Potter
fanatic until the first movie came out. I kept seeing such reviews and hearing all the hype that I decided to read the book and go see the movie with my Mom. While I have not seen
The Girl With the Dragon Tattoo
movie, I now understand all the hype.
I was warned that this book starts off slow. Knowing what I was getting into was very helpful. Once I was about 60 pages in I could not put the book down. I read this book in about 2 weeks, which includes the long
Christmas weekend
when I hardly picked up the book.
Warning, this book will suck you in. You will not want to put it down!
This book is also fairly graphic. I did not mind some of the more vulgar scenes. They all added to the character and plot development, but they also sometimes kept me up at night. I was about 50ish pages from the end when I had read through the main climax of the book. I put the book down knowing I would hate myself tomorrow at work if I kept reading late into the night. My only problem, I couldn't fall asleep for another 30 to 45 minutes.
I guess this instance just shows how riveting this book is. You get very invested in the characters and want to solve the mystery with them (and sometimes before). I was completely thrown off by the result, but liked how Stieg ended it.
Overall, great book. I highly recommend it to anyone who can get over the graphic scenes. As it comes to a commuting book, I would not recommend it because it is so hard to put down. I often found myself sitting in the lobby at work trying to finish a chapter or section. The good thing, there are lots of breaks in the book. It's just to hard to stop at these natural breaks.
Have you read The Girl With the Dragon Tattoo? What did you think?